Unified Application Security Protect your web applications and APIs
Hdiv detects security bugs in the source code before they are exploited, using a runtime dataflow technique to report the file and line number of the vulnerability. Security issues are reported to your teams in real-time, with no false positives.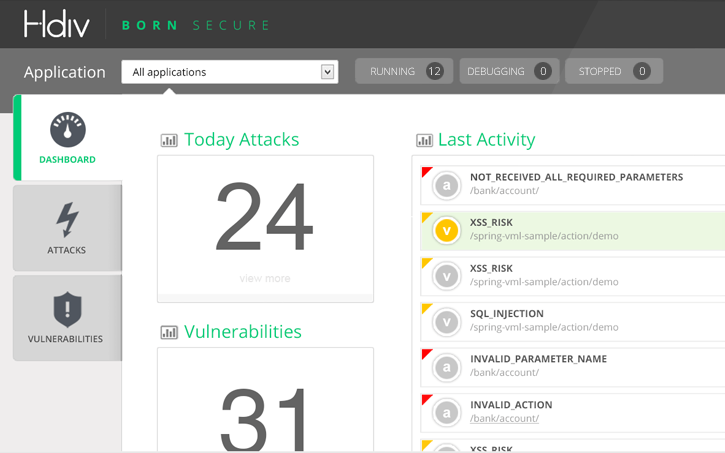 Hdiv makes integration possible between the pen-testing tool (Burp Suite) and the application, communicating valuable information to the pen-tester. It avoids many hand-coded steps, focusing the attention and effort of pen-testers on the most vulnerable entry points.
Testing Hdiv IAST against OWASP Benchmark (Video)