High Performance Computing & AI/ML Solutions
Boost your Success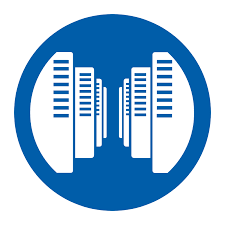 Supercharge your HPC, AI, ML and Data Science Applications with the Most Advanced hybrid architecture using virtualised GPU and Compute infrastructure.
Traditionally standalone clusters have been implemented for various application requirements such as MPI based HPC systems (Simulation & Modelling), Artificial Intelligence (TensorFlow, Caffe, Pytorch) and Analytics (Apache Spark, Hadoop).
On Demand Systems can help you create a converged platform to run simulation and modeling, artificial intelligence (AI), and analytics workloads in a single a cluster infrastructure to support breakthrough innovation while increasing the value and utilization of resources.
Driving HPE technology with leading brands
Deep Learning Workstations and Servers
GPU-accelerated with TensorFlow, PyTorch, Keras, and more pre-installed. All systems are optimised, benchmarked and tuned to eliminate CPU, memory, and storage bottlenecks when running deep learning workloads.
GPU workstation with two RTX 2080 Ti, Titan RTX, RTX 5000, RTX 6000, or RTX 8000 GPUs.
Pre-installed with Ubuntu, TensorFlow, PyTorch, Keras, CUDA, and cuDNN, so you can boot up and start training immediately.
Desktop computer for TensorFlow, Keras, and PyTorch. Up to four RTX 2080 Ti, RTX 5000, RTX 6000, or RTX 8000 GPUs.
4U Rackmount Server for Deep Learning. NGC-Ready, Up to eight V100 32GB, RTX 6000, or RTX 8000 GPUs or up to 12 T4
If you are developing AI/ML applications, ODS can offer various leasing or collaborative options. We can also work out special package for startups during various stages of development and launch.
Some of Our HPC Customers