Intelligent. Next-Gen. Access.
Idaptive secures access everywhere, for any user, to any application, from any device — eliminating friction and reducing IT burden.
Adaptive Multi-factor Authentication (MFA)
Modern Single Sign-on (SSO)
Provisioning and Lifecycle Management
Endpoint and Mobile Security Management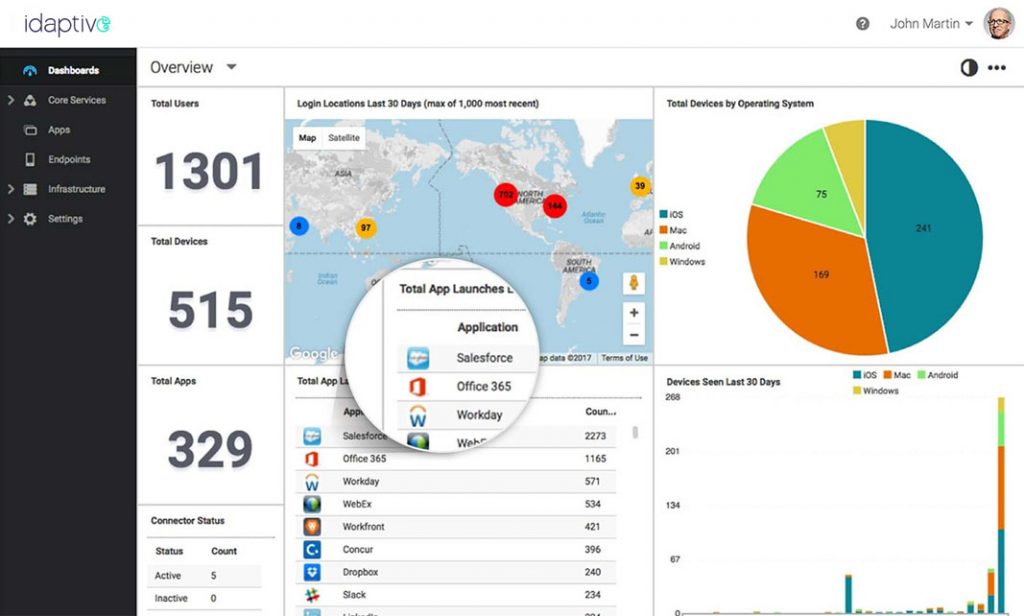 Verify Every User
Confirm John's identity by asking him to provide something he has, something he knows or something he is. Also leverage user behavior unique to John and context such as location, day and time of login as additional factors to ensure authenticity.

Validate Their Devices
Make sure John is using a trusted endpoint before granting him access. If John logs into a resource from an untrusted endpoint, challenge John with MFA or block his access if the resource should only be accessible from a secure trusted endpoint.

Intelligently Limit Access
Continuously leverage data about John, his device(s) and his behavior to allow access, block access or enforce additional authentication. Then grant just enough access he needs to perform his job at any given time.
Adaptive Multi-factor Authentication
Strengthen security with Adaptive Multi-factor Authentication (MFA) controls to all applications and endpoints. Leverage analytics and machine learning to detect abnormal and risky user behavior while prompting an MFA challenge or blocking access in real-time. Improve security with context and risk-based access access tailored to each individual.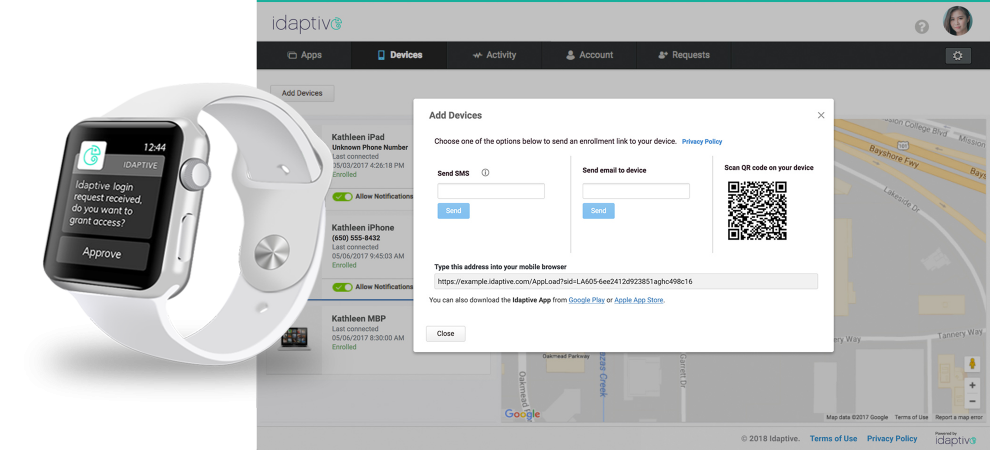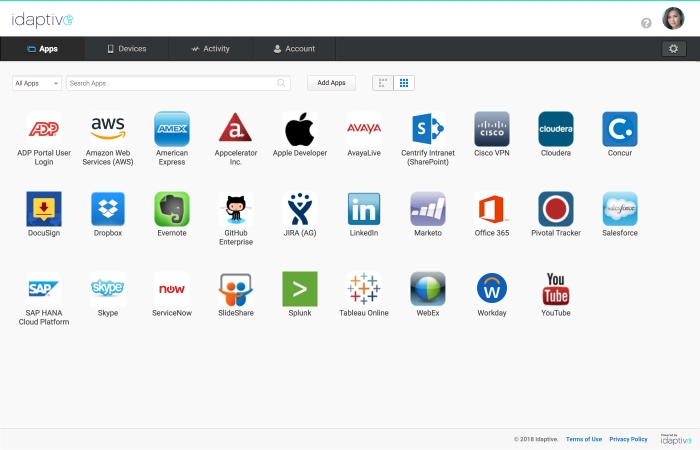 Modern Single Sign-on (SSO) enables secure access to thousands of cloud, mobile and on-premises applications from a single infrastructure. Users only need one set of credentials, protected with Adaptive MFA, to access all applications and devices from anywhere. Idaptive secures identities for both internal users (employees, contractors) and external users (partners, customers).
Provisioning and Lifecycle Management
Automatically route application requests, provision application accounts, manage entitlements within those accounts, and revoke access when necessary. Provision access across cloud, mobile and on-premises applications all from a central control point.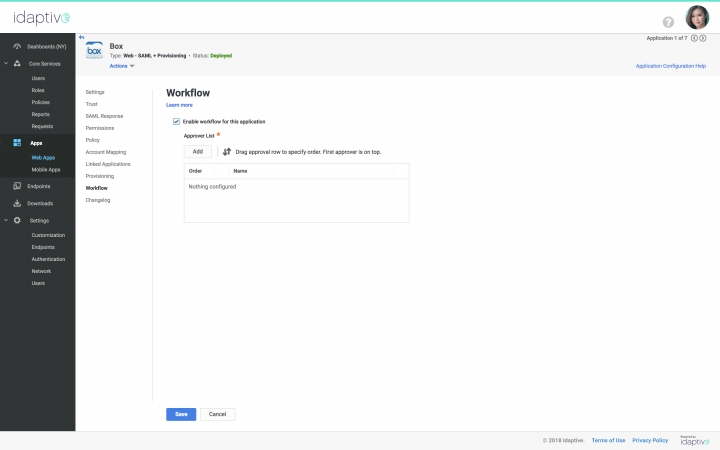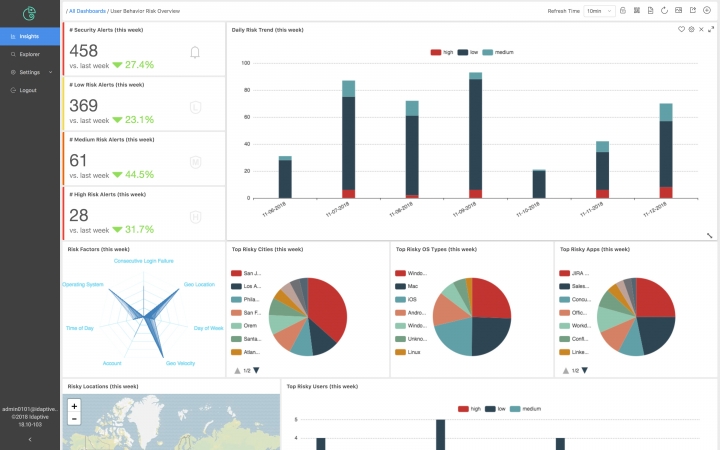 Behavior and Risk Analytics
Trying to build policy that keeps data secure, without killing user productivity, requires a difficult balancing act. Idaptive risk analytics uses machine learning — based on user behavior — to deliver that balance. Behavior-based scoring enables a frictionless user experience that is adjusted based on risk, improving productivity — while maintaining security.