Identify threats. Secure data. Reduce risk.
Stealthbits Technologies, Inc. is a customer-driven cybersecurity software company focused on protecting an organization's sensitive data and the credentials attackers use to steal that data. By removing inappropriate data access, enforcing security policy, and detecting advanced threats, our highly innovative and infinitely flexible platform delivers real protection that reduces security risk, fulfills compliance requirements, and decreases operational expense.
Stealthbits secures your credentials and data through Data Access Governance, Change & Access Monitoring, Threat Detection and Active Directory Security.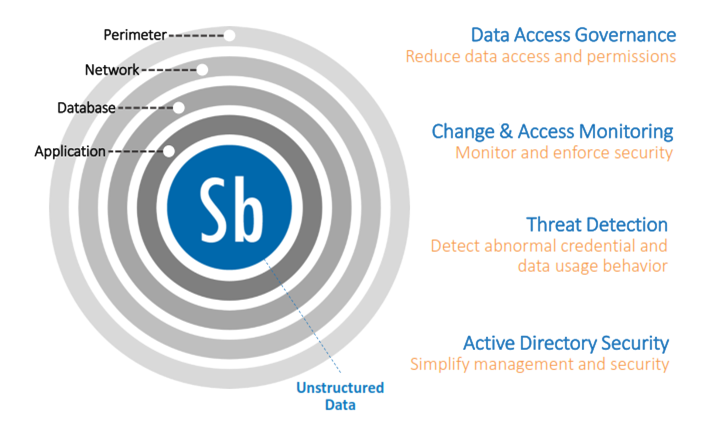 Explore STEALTHbits Solutions
With Stealthbits, There's More to Data-Centric Security
Reduce data access and permissions to appropriate levels.
Active Directory Security
Manage and secure Active Directory – the mechanism that supplies access to all your data.
Privileged Access Management
Control privileged activities and delegate administrative access safely.